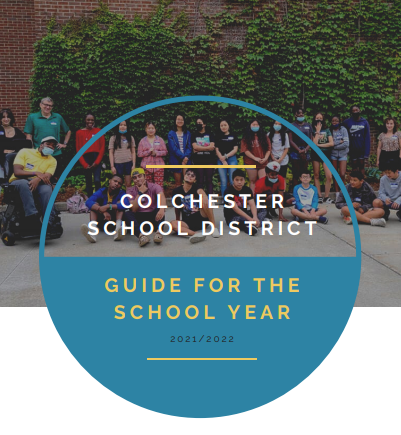 When many of us left for the summer back in June, we thought we'd be returning to a mostly normal school year this fall. Clearly, that is not the case. While some things will feel a little more normal (like having all of our students in-person, five days a week!), without the availability of a vaccine for children under 12 years old, we are continuing to keep a number of layered safety measures in place.
Vermont Health Commissioner, Dr. Mark Levine, has made it clear that the Delta Variant is in our community and therefore, we also expect it to enter our schools. However, with our knowledge and experience from last year, along with our families' commitment to follow the recommendations outlined by the Vermont Department of Health and those listed in our guide, we are confident that we can have a wonderful school year.
The primary recommendations to keep our school community safe include staying home when you're sick, mask-wearing, regular testing, and quarantining when necessary to stop the spread of the virus. You can read more details about those recommendations in our guide: CSD Guide for the School Year
Thank you for your continued support. We cannot wait to welcome your student for the 2021-2022 school year.
WE STRIVE TO PREPARE EACH STUDENT FOR SUCCESS IN LIFE BY PROVIDING AN ENRICHING, WELCOMING AND SAFE ENVIRONMENT.