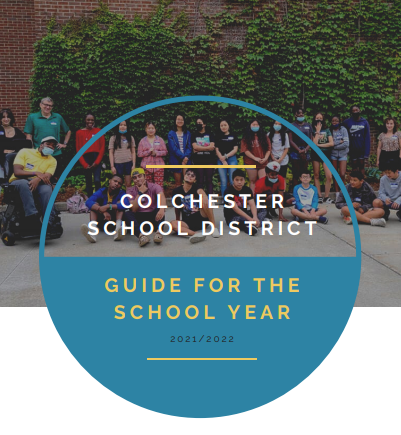 Welcoming our students back into our buildings during a pandemic is a complex task that requires rethinking how we operate on all levels. Our plan to return to school is student-centered, focused on the social-emotional and physical health and safety of our students and staff and designed to keep our students learning at a high level. Colchester's Reopening Plan was a group effort guided by our own team of teachers, support staff and administrators, local and state health officials, and recommendations issued by the Vermont Agency of Education.
This overview is intended to answer a number of common questions and provide pertinent safety information so that parents and guardians feel empowered to choose a school setting that best suits their household. Our return-to-school plans for 2020-2021 are fluid at this time and will be continually evaluated and updated in accordance with local, state, and federal guidelines.
Colchester School District (CSD) is offering the following two options for the 2020-2021 school year. Families received an email on Wednesday, July 29 with a link to fill out their student's verification form which included selecting one of the two options listed below.
WE STRIVE TO PREPARE EACH STUDENT FOR SUCCESS IN LIFE BY PROVIDING AN ENRICHING, WELCOMING AND SAFE ENVIRONMENT.